FEBRUARY UPDATE – NEW HOMES AT MILLFIELD PARK ESSEX. Things have been busy at Millfield Park. Throughout Millfield Park in addition to standard building regulations we have installed, smoke extraction and fire alarm systems, sprinkler systems to every apartment . For security we have installed 24 hour CCTV to all communal areas, car parks, pathways and hallways. We are on schedule for our first sales launch next month.
For sales information please contact our sales team Just New Homes Click here.
MILLFIELD HOUSE all 10 apartments are towards the finishing stages now. The German kitchens are all fitted, worktops are being installed and should be completed next month. The main reception area and gallery landing is undergoing a major refurbishment with polished plaster panels. The Austrian Chandelier which was installed in the late 1940's is about to be taken down and professionally cleaned. The rear terrace is now laid, planters are all being built and the grass areas topsoiled ready for turfing.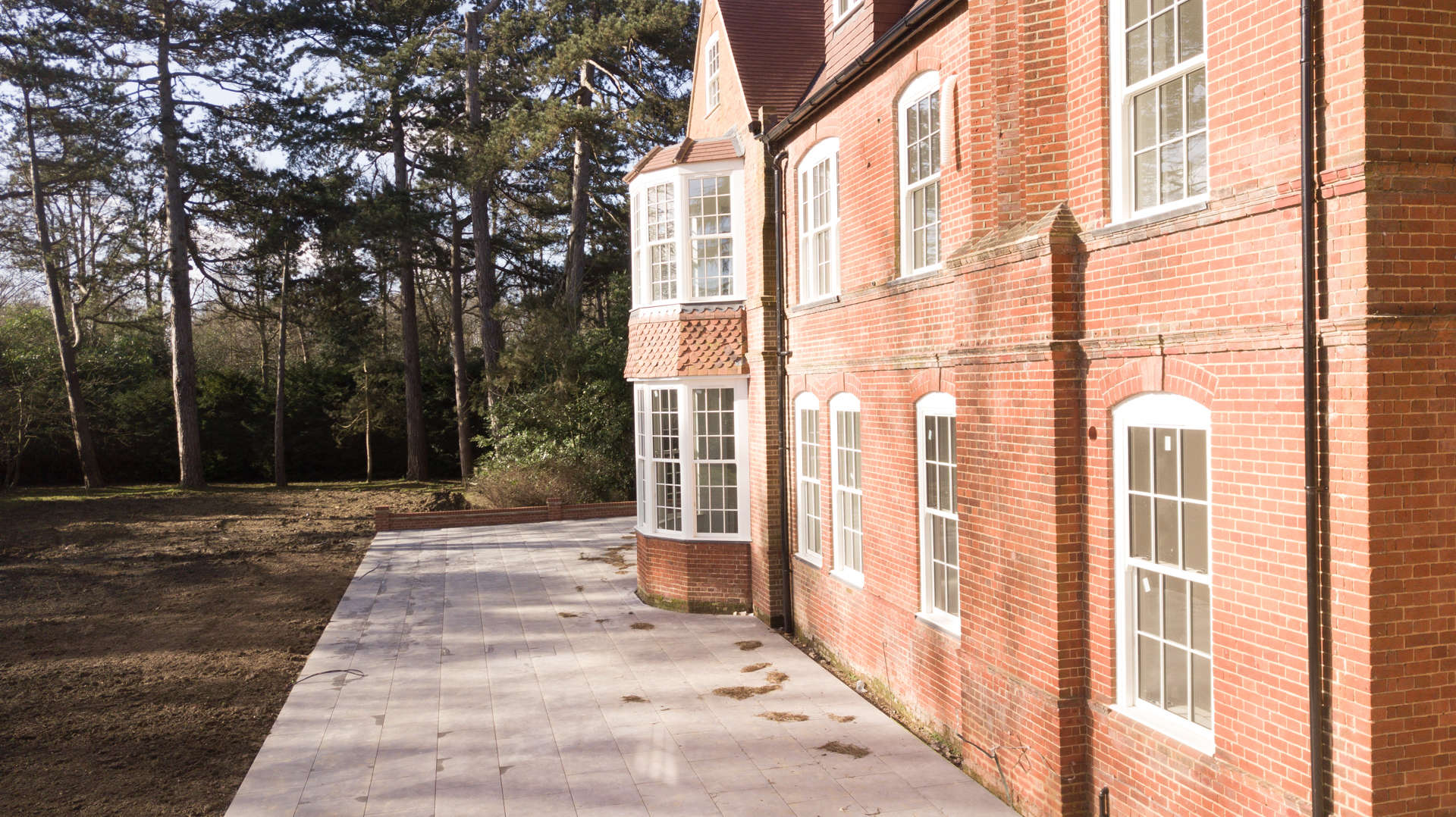 MILLFIELD VIEW is moving along nicely. We are on target, our sales team are aiming to launch next month. The details are available on the downloadable brochure which you can see on our hoarding or rightmove, just scan the QR code. All 36 apartments have had new windows and doors fitted. All apartments are second fixed with the kitchens being fitted and ready for worktops to be fitted. Tiling is complete and decorating is underway. The plant rooms to each level are being finalised ready for commissioning of CCTV, Fibreoptics, Sprinkler Systems and Electric Meters. Smoke extraction shafts are nearing completion.
Externally the Grey Monocouche render is almost finished to the entire building. The scaffolding will shortly be coming down to the front and the team moving to the rear of the building to continue. Landscaping is about to start across the site with individual gardens to all ground floor apartments. The reception area is being prepared for floor tiling, decorative plaster walls and concierge area.
For sales information please contact our sales team Just New Homes Click here.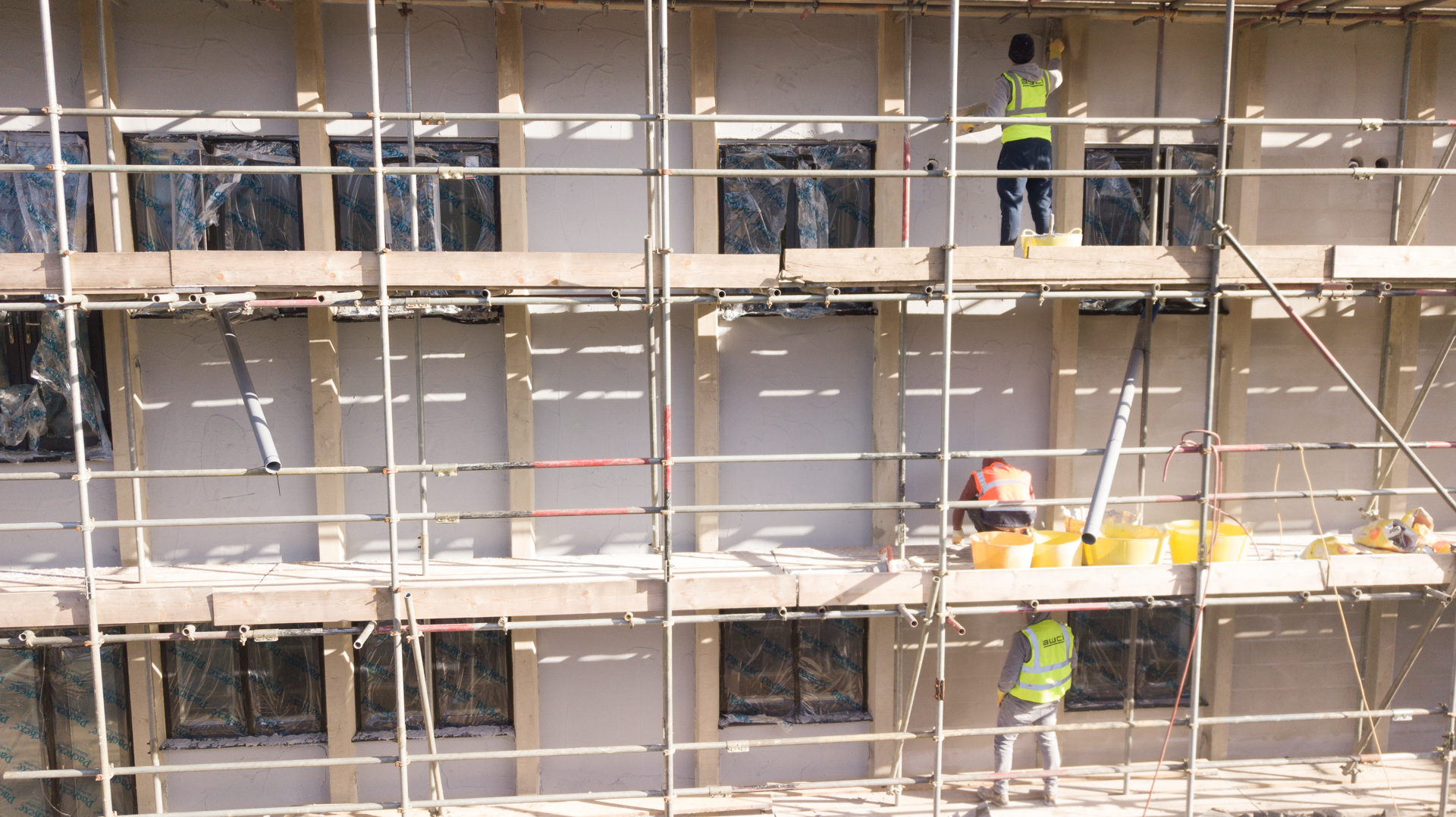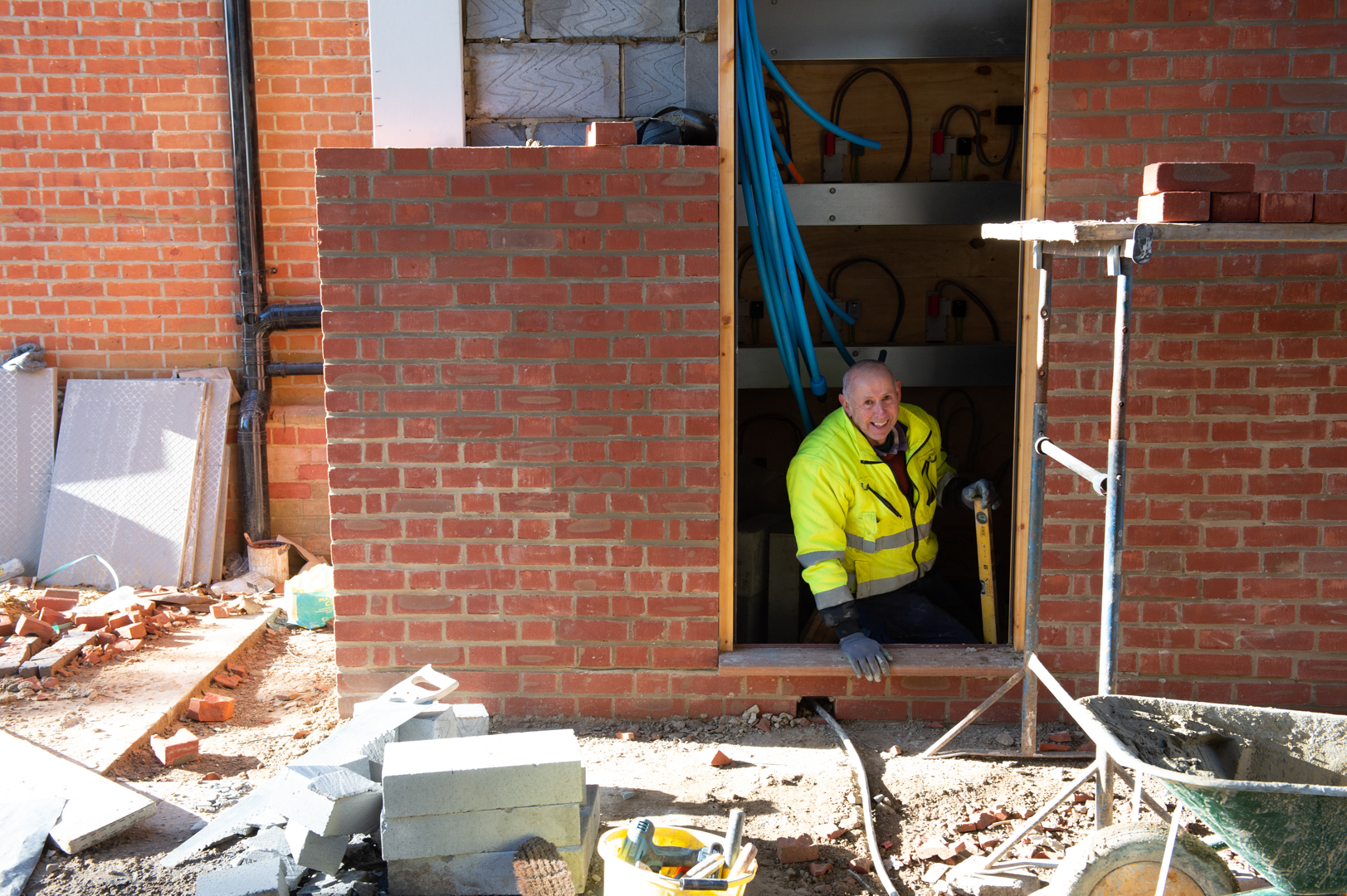 MILLFIELD LODGE is almost ready to go on the market, the electric gates are currently being fabricated. For our sales team Click here.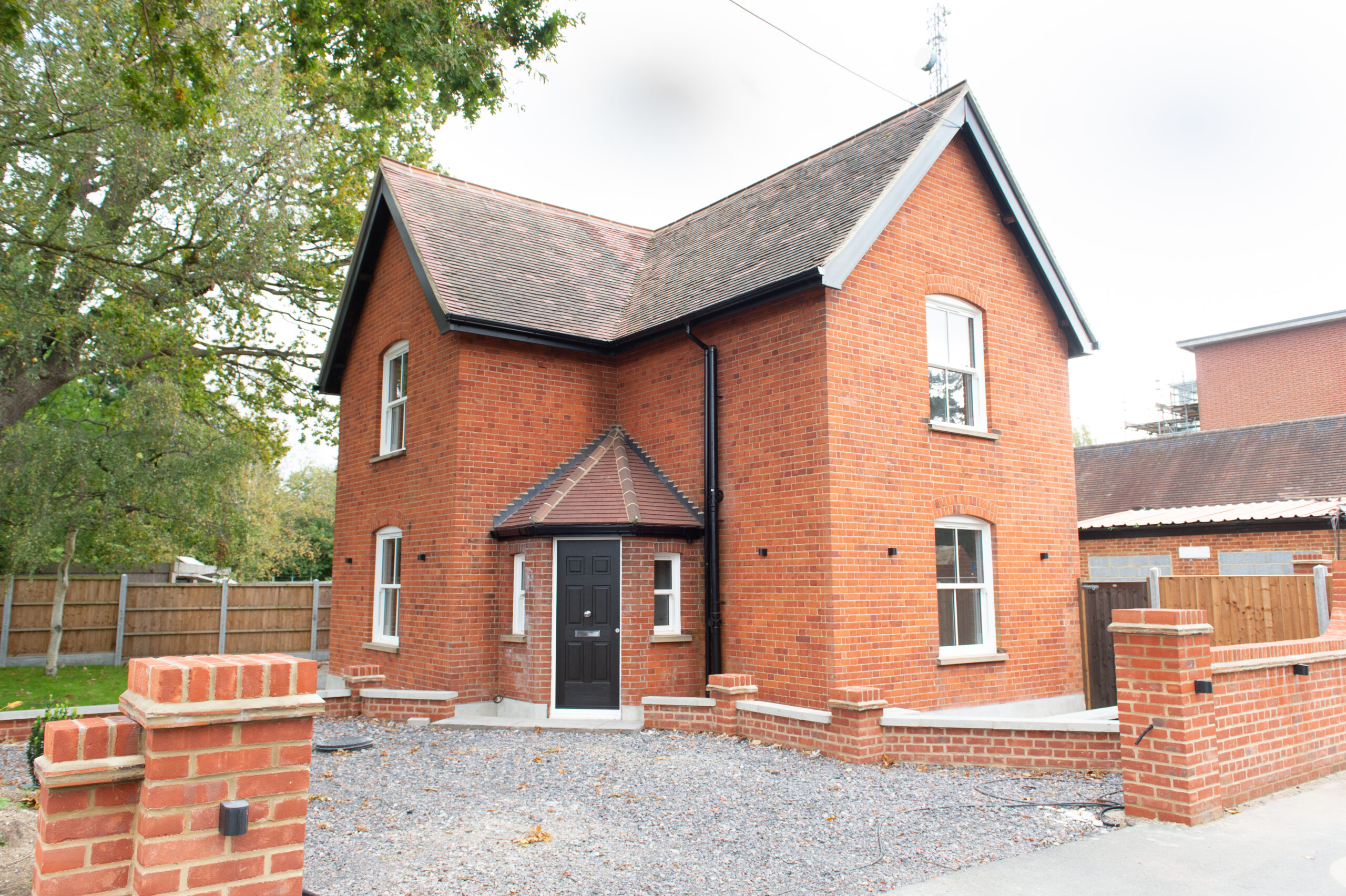 MILLFIELD POST HOUSES
Still in the planning stage. The post rooms were used by McCols for many years. We are proposing to convert them into 3 Vertically split 2 bedroom, 2 bathroom houses with individual gardens. Below you can see a CGI showing our vision of the proposed buildings whilst retaining the inherent characteristics.
For sales information please contact our sales team Just New Homes Click here.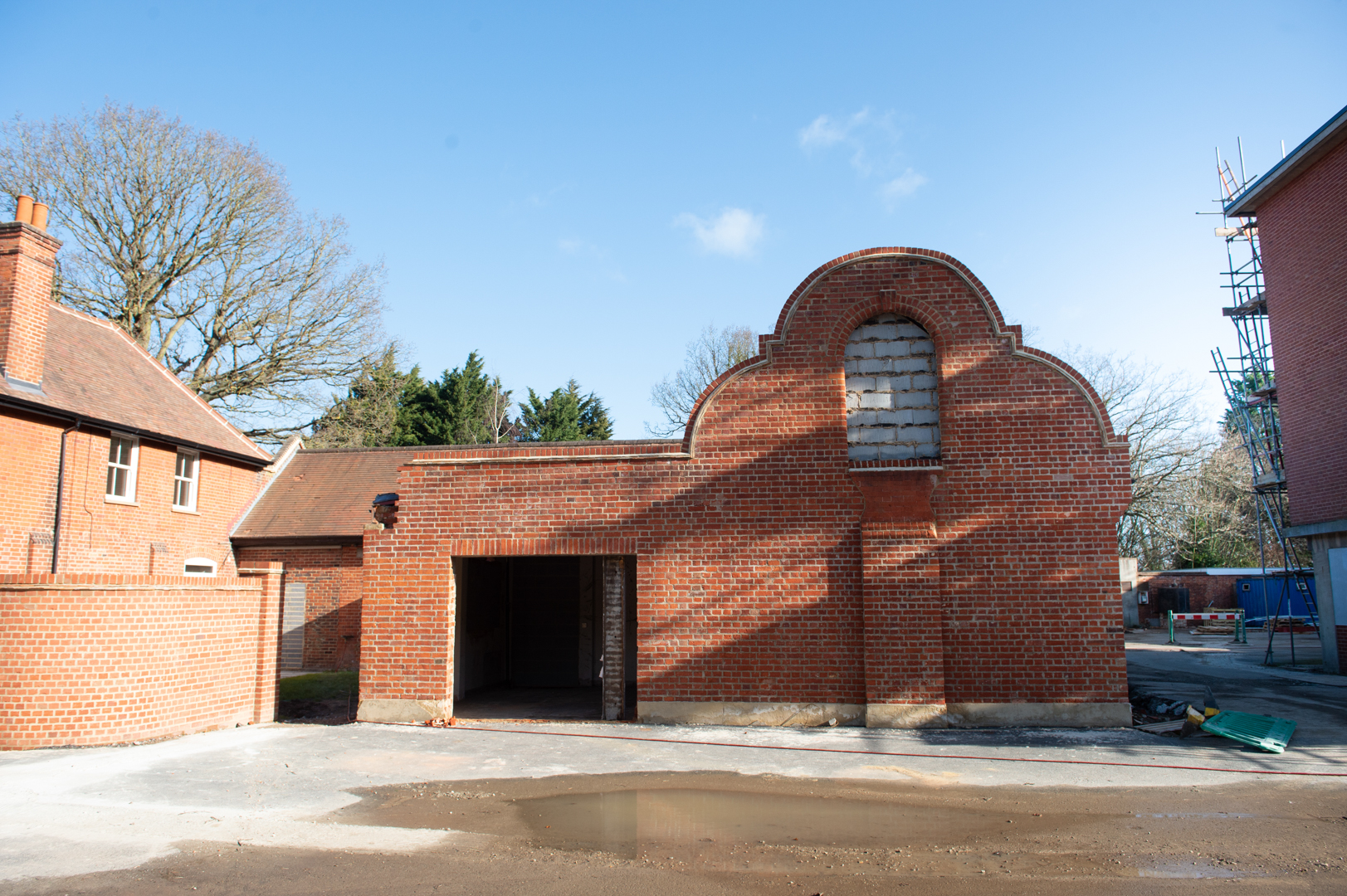 MILLFIELD PLACE also still in the planning stage, we are proposing for these homes to be as close to zero carbon as we can.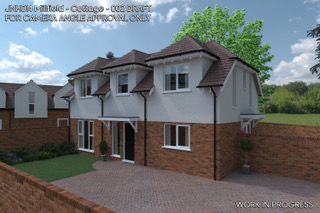 Elliots Food Van
With a visit to Millfield Park once a day Elliots have been making sure our contractors are fed well. At the same time with over 80 people on site every day we are supporting them and many other local businesses.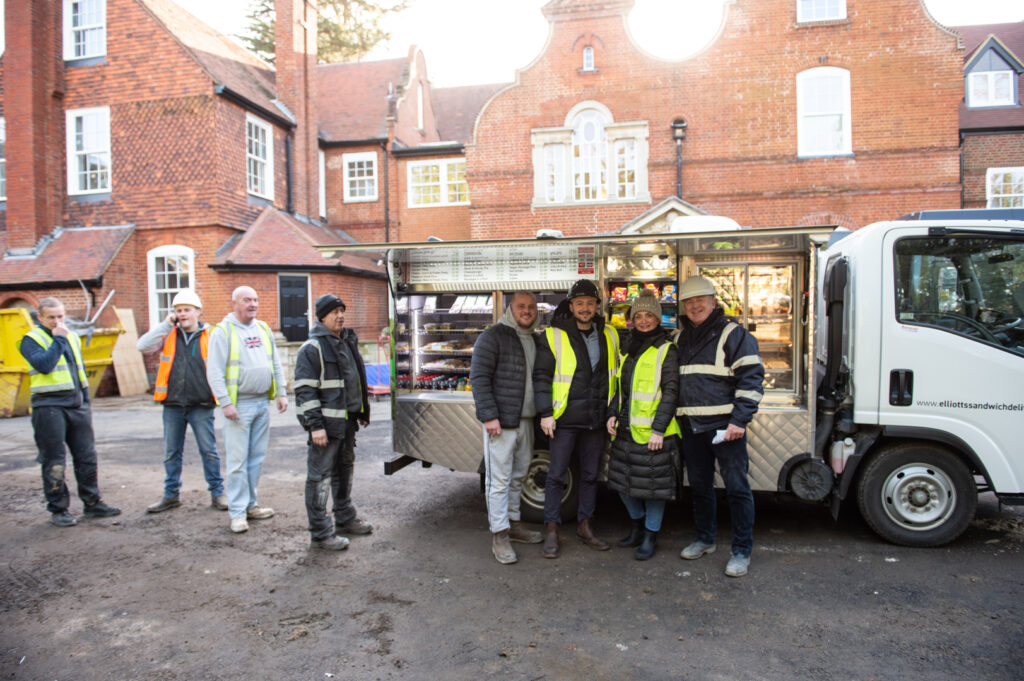 Onsite QS
We have our own onsite team of QS (Quantity surveyors), Valuers, Architects, Planning and a Design Team. This means that with regular daily meetings we are on top of everything related to Millfield Park.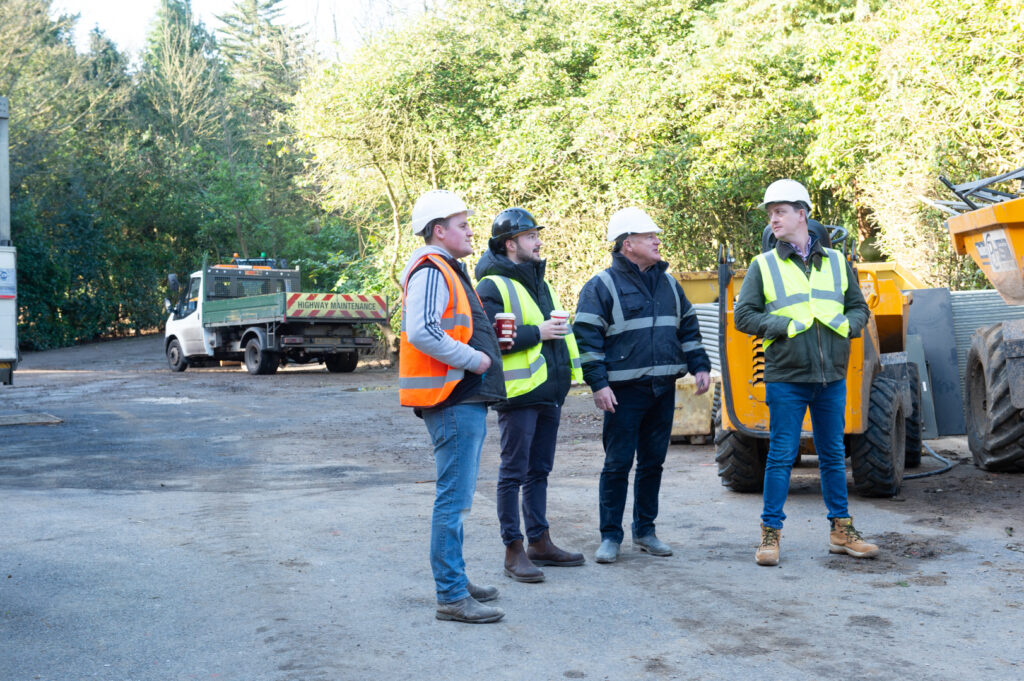 More about us. Based in Hertfordshire, we work with a number of joint venture partners on some of our projects and enjoy close relationships with estate agents, surveyors and solicitors as well as architects and other consultants. Each member of the team shares the same ethos and commitment and brings exceptional skills and experience to the creation of every new development.
The next opportunity. At Meg Group we are always looking to purchase land and buildings with potential for redevelopment. We mainly build around Hertfordshire, London and Essex but some of our developments have been as far as Plymouth…so everything is considered. We welcome enquiries from anybody with sites ready for acquisition. Sites with or without buildings in place and with or without planning permission. Permitted Development and New Build are mainly what we are most interested in.