Titled: Private gated development of 5 Grade 2 Listed houses at Broxbourne Golf And Country Club.
Conversion of the Stable Block, Stable Masters House and Gardeners Cottage.
Broxbournebury Mews is a small gated community set in 175 acres. We converted the Stable Block, Stable Masters House and Gardener's Cottage. The whole site is Grade 2 listed so we worked very closely with English Heritage. The stables were turned into 4 amazing houses. One of which featured in hello magazine as it was purchased by a famous professional footballer. The Gardeners Cottage on the edge of the perimeter was also fully restored. We had a variety of detailed specifications from English Heritage to adhere to. Which included items such as ornate timber facias, hand cast gargoyles and stone chimneys.
The Original Manor House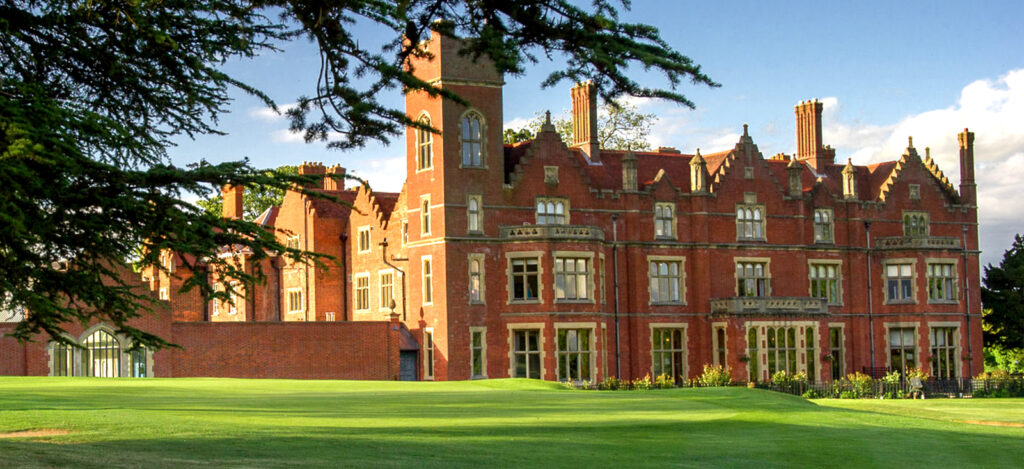 History
We purchased the courtyard, stables, grooms quarters and ancillary buildings of the main house. This area was used for stabling, exercising and grooming the estate horses. The aim was to create a private rural gated development within the grounds of the Mansion which is now the Hertfordshire Golf And Country Club.
The estate was known as Broxbournebury Mansion and dates back to 1086 to the time of The Doomsday Book. The last family to occupy Broxbournebury Mansions as a home was The Bosanquet Family. As shown in the pictures below the family used the estate for sporting events of the day.
This development has now been completed and all houses are now sold. For lots more sites like this and to see some of our other projects click here
For sales contact Just New Homes